ARROW HAS A
BINGO INK MARKER
COLOR FOR
EVERY HOLIDAY!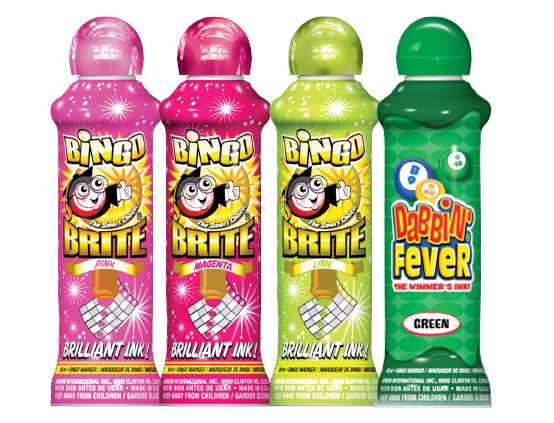 Don't stock up on inventory you may need to carry for an entire year!
Coordinate the colors of the holidays with Arrow everyday ink!
Celebrate the color of every holiday!
In these uncertain times, where Cash is King, manage inventories to keep costs to a minimum. Don't get stuck with an excessive inventory of seasonal ink! Arrow offers bingo ink markers in every holiday color that can be sold throughout the year. Celebrate with Arrow's complete line up of everyday player preferred bingo ink markers (also known as dabbers or daubers) are available as everyday favorites such as Bingo Brite ® and Dabbin' Fever ®. Our lineup of bingo ink markers is the highest quality in the industry! We feature comfortable, easy to hold ink bottles with non-smearing, fast drying ink formulas and color coordinated caps and sleeves. Click on the brands below to learn more about Arrow's incredible selection of seasonal, special occasion, licensed, and novelty bingo ink markers.